berrydaifuku live2d
hi! i'm berry, a live2d modeler and aspiring artist. thank
you for your interest in my commissions!i am now part of aeru studio. please visit the website for more information on my openings and how to commission me!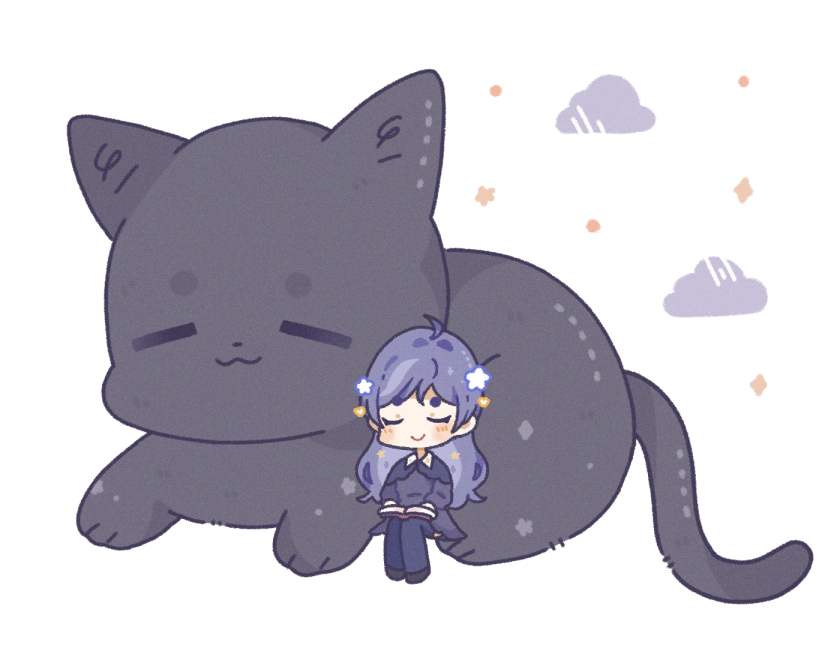 art by @bulbaasaur
terms of service
general
✦ I have the right to refuse any commission.
✦ I will need to see a png or other preview of the model before I can accept your commission.
✦ I have the right to post previews and showcases as part of my portfolio and twitter. If you are not comfortable with this, you must let me know.
✦ Do not send my progress updates to another server to receive feedback without my knowledge.
✦ Please credit me on your social media! I don't mind being called パパ for live2d.
✦ I allow one major revision during the process. This does not apply to mistakes (pieces not being attached, etc.)live2d
✦ Do not redistribute or publicly share the model files.
✦ Do not resell the model without explicit permission from me and the model artist.
✦ I don't mind if you use mesh color changes in VTube Studio to temporarily modify the appearance of the model, but you must get approval from the artist as well.
✦ I will not modify any commissioned model for resale, nor will I use it for any commercial purposes beyond posting previews / showcases.
✦ I do not provide cmo3 files. If there are minor adjustments/fixes that need to be made, I can make them. If you would like the cmo3 file for learning or other purposes, let me know and we can work something out.payment
✦ All prices are in USD.
✦ Payment plans are available as long as at least 50% of the cost is paid up-front and everything is paid before receiving the files.
✦ Payments can be made through Stripe (preferred), Paypal, or Ko-fi.refunds and cancellation
✦ A commission can be cancelled before payment is sent.
✦ After payment is received, a refund will only be issued if I cannot complete the commission, and for no other reason.NFTs
✦ I do not work with artists who participate in NFTs.
✦ My work cannot be used for NFTs (whether as an NFT itself or as advertising).
process
✦ Contact me with the type of commission you are interested in and a preview of your model art. I accept twitter and discord DMs or email inquiries.
✦ If your commission is accepted, I will discuss details and your desired payment plan.
✦ An invoice will be sent upon your approval.
✦ Work will begin after payment is received. I will send regular video updates through twitter/discord/email, as well as tracking progress on my trello queue. If you would like more updates, feel free to reach out at any time.
✦ In general, the turnaround time for a model is 2-4 weeks depending on complexity.
✦ A zip file with everything needed for VTube Studio (and VBridger, if part of commission) will be sent to the commissioner. Any model setup help will also be provided.
pricing
examples are provided below. thank you!
| type | base price |
| --- | --- |
| half-body / chibi | $700 |
| full-body | $900 |
the base price includes:
✦ head and body XYZ (no lower body for half-body)
✦ eye blink, smile
✦ AEIOU mouth movement
✦ advanced physics -- eyes, hair, body, clothing, accessories
✦ 3x sticker expressions
✦ 1x animated expression or idle animation
additions
| type | base price |
| --- | --- |
| toggle | $10 |
| expression (sticker) | $30 |
| animation | $60 |
| hairstyle | $150 |
| outfit | $300 |
| hand/arm poses | $60 |
| animal ears / tails | $60 |
advanced mouth tracking
| type | base price |
| --- | --- |
| vbridger | $250 |
| mouth x, cheek puff | $50 |
| tongue out | $120 |
extra fees
| type | base price |
| --- | --- |
| complexity | $50 - $300 |
| rush fee | +50% |
examples
---
detailed eye/eyebrow movement
client: nadechama
---
face angles, animal ears
client: aetra
---
hair physics
---
vbridger advanced mouth
client: admiralpao